Click on images to read the complete reviews
We are in process of updating this section of the site.
For recent news and some new works as well please visit my Facebook profile and Instagram.

Two Simultaneous Shows
Far and Near Horizons

New Century Artists Gallery - 530 west, 25th street suite 406
New York
from March 5th to 23rd
Arte na Orla

Forte de Copacabana
From March 7th to 17th
check some photos of both openings

Santa Teresa Tram Exhibition
This show celebrates the 116th anniversary of Santa Teresa Tram. Unfortunatelly it is not running at this moment but we hope it comes back in a near future.
Opening: 01, saturday 07 pm
Centro Cultural Municipal Laurinda Santos Lobo
Monte Alegre street , 306 - Santa Teresa
Visit 01 to 30, de tuesday to Sunday, from 10am to 07 pm
... you can check my Santa Teresa collection here


Laurinda Santos Lobo Cultural Center

Forte de CopacabanaWe had a blast this year again! A wonderful group of artists gathered on a beautiful Sunday Morning!
This time, celebrating Copacabana`s 120th anniversary we have chosen to paint inside of the Fort and be inspired by that amazing view!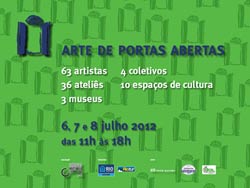 Featuring Worldwide Paint out 2011





Solo Show at Castelinho 38 Gallery
Santa Teresa Open Studios 2010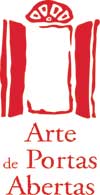 Santa Teresa Rio de Janeiro



Christmas Festival
Rio de Janeiro

Sandra Nunes participation in Chrhistmas Festival, a life size outdoors Nativity Scenes show, exclusively produced by 50 Brazilian artists selected through a contest.
Her project "A Midsummer Night Dream" - mixed media - 2,50 x 4,20 m
was exhibited at Rio de Janeiro Bus Terminal
"The concept of Nativity I´ve presented for this event is naturally a byproduct of my daily plein air painting work on the streets of Rio de Janeiro, which, in addition to its stunning beauty, exposes the daily lives of its people in a social-economic and cultural melting pot...."
Read more, look at the photos and watch her creative process in video here...
Some press about the project bellow: Click on the headlines to read the articles

Rio de Janeiro Spring
Flower Parade Project
(Carioca Spring)
Painting/Installation for a marketing project of a Johnson Company product launching.
Sandra Nunes was invited to customize an iron structure of a stylized giant flower...continue reading

Review by the art critic and journalist Oscar D`Ambrosio about Sandra Nunes paintings
"Plein Air Painting has a special poetic. It demands from the artist an extreme professionalism in search of more and more satisfactory results .Besides technique, it is essential a knowledge and understanding that art can come from the sensitive nature without being just a copy.When the motif is Rio de Janeiro, it is much more challeging, as ....click here and read the full review...

TWO INTERNATIONALLY-KNOWN ARTISTS' ORGANIZATIONS have joined resources and talents to bring you a new kind of art exhibition. Landscape Artists International and International Plein Air Painters are both dedicated to promoting the art and careers of landscape painters around the globe. Now, possibly for the first time, artists themselves have organized a world tour that will exist simultaneously on the World Wide Web and in a series of international brick-and-mortar venues. We are excited about this new undertaking. We invite you to learn more about the tour and the participating artists on these pages, and then make plans to see the works in person at a venue near you.

Sandra Nunes painting in World Tour of Contemporary Artists advertising in Southwest Magazine..


The painting 'Urca Beach' was choosen to be featured in CFM International 2007 art calendar representing Brazil. CFM International, a joint company between Snecma of France, and General Electric Company- USA, is the world's largest producer of jet engines. Each year, CFM produces a fine arts calendar of outstanding quality that includes paintings from customer countries. Oversized wall calendars are produced, printed on watercolor paper with exquisite reproductions of paintings. They are sent to airline executives around the world and are a showcase for international contemporary art.


TV Broadcast about Largo do Boticário preservation and painting exhibition. GNT channel

Plein Air Painting Competition Record TV News about Rio Zoo Foundation Plein Air Painting Competition Painting "Flamingos' - soft pastel by Sandra Nunes Gold Medal award .

This event takes place in Santa Teresa, a charming district in Rio de Janeiro where there is a great concentration of studios. Artists coordinated by Chave Mestra (Santa Teresa Visual Artists Association) open their door to public visitation on a scheduled weekend of the year. Exhibitions are held also in Cultural Centers.


This project was selected in a contest of a Hospital in Rio de Janeiro - Casa de Saúde São José - named "Art on the wall" I picked this theme because Largo do Boticário is one of the most beautiful bucolic sites of the city and is generally overlooked by the passersby. The place was named in the 19th century in honor of the apothecary (boticário) of the Royal family who lived there. Largo do Boticário features eight colorful houses exhibiting their colonial-style facades and roofs around a cobblestoned square shaded by ancient trees with the gentle murmur of the Carioca stream near a lovely patch of Atlantic Rain Forest. Long a magnet for well-known artists, over the years this square has hosted a wide variety of artistic and cultural events that attracted crowds of visitors to the district of Cosme Velho. The painting depicts the entrance wide open inviting unware passersby to share the peaceful atmosphere. The early morning light bathes the houses, the old fountain and spreads its golden rays on the ground.


Forum Democratico - Italian-Brazilian Magazine
"The Love for Rio de Janeiro as a Theme"
Sandra Nunes is the featured artist of this magazine showing her profile and illustrating with some of her works…


Sandra Nunes , one of the winners of the contest "Art on the Wall" from Casa de Saúde São José, works in her studio the painting on a panel measuring "1.90 x 4. 20 m depicting " Largo do Boticário", one of Rio de Janeiro´s most beautiful bucolic area reminiscent of colonial times.

"A Worldwide Canvas"
Sandra Nunes is featured with text and image for her participation in the International Paint Out promoted by IPAP – International Plein Air Painters . …read more…


International Plein Air Painters Artists Organization Worldwide International Plein Air Painters is a blanket organization created for the sole purpose of advancing the execution and enjoyment of Plein Air Painting without the restrictions and limitations of borders or regions. Every year on a scheduled weekend, artists from several parts of the world gather to paint together "en plein air" ...

Rio de Janeiro in images – "Rio de Janeiro Landscapes" Exhibition - featuring Biblioteca Nacional, Sandra Nunes winner painting.


O Globo - (National Newspaper) "National Library" is the great winner - The first prize of the contest Rio de Janeiro Landscapes went to Sandra Nunes` painting Biblioteca Nacional(National Library). The painting will be the cover image of the book "Chronicles of Rio de Janeiro" (Crônicas do Rio de Janeiro) and will also be reproduced on a series of notebook covers ...


The Art of Painting the City
"For some years now, Sandra Nunes has been painting en plein air Rio de Janeiro´s streets" ...


Artist Depicts the City on Canvas
"It was not by chance that Sandra Nunes won the contest " Rio de Janeiro Landscapes". The artist usually sets up he easel on the streets to capture ligh, colors and movement of her native city. The artist states her love for urban themes and talks about the challenge of being sometimes alone painting outdoors"….


Take a look at a photo gallery displaying some works by Sandra Nunes…

A força do Figurativo
A curadora Denise Pimentel selecionou trabalhos de 37 artistas expostos no "Espaço Cultural BarraPoint"